Serve and Pass Drill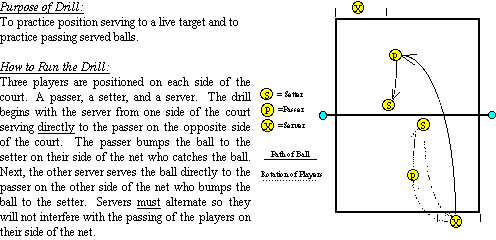 After a passer bumps the ball they rotate to the setting position, the setter rotates to the
serving position and the server rotates to the passing position.
Servers should keep their serves between the top of the net and the top of the antenna.
Serves should be Directly to the passer. The idea of this drill is not to ace the passer but
to practice target serving and passing.
Variation 1:
Position the passer next to their left sideline so the server must serve down the line and
the passer must pass to the right side of their court to the setter.